Nail Art Design Course – Beginner
Are you looking for a career as a nail technician? Then you have come to the right place. Here at Bela Beauty College, we offer the fantastic opportunity to enrol on a nail art and extension course and learn the skills that you need to kick start your career.
Upon completion of your nail art course, you will have all of the fundamental skills needed to offer quality manicures and pedicures as well as advanced nail techniques such as gel nail extension, working with acrylic nails, nail artwork and much more. Read More
Nails Starter Kit worth over AUD $500
Nails Starter Kit worth over NZD $500
Nails Starter Kit worth over GBP £280
The Best Nail Art Course Online? Right Here at Bela Beauty College!
Alongside these practical skills, we also ensure that you are prepared for life as a nail technician. You learn all about branding, advertisement, social media, client management and more, allowing you to hit the ground running whether that be setting up your own business or working at an existing salon.
Why Choose One of Our Nail Art Design Courses?
Free Starter Kit
We want our courses to be accessible and affordable for all so provide a free starter kit to ensure that you have the products, tools and equipment needed to pass your assessments and get yourself up and running upon completion of your course. This kit is comprised of the same products that are used in our tutorial videos so you can follow along easily without stress.
Payment Options
We have a range of payments options including interest-free payment plans so you are sure to find something to suit. We understand that having the flexibility to pay for your course over time reduces pressure, stress and makes our nail art classes accessible for everyone.
Flexible Study
Your nail art design course is 100% online and can be completed in your own time and at your own pace. We believe an important element to success is being able to study at a time that suits you so incorporate this flexibility into all of our courses. With no time limits or deadlines and online access to your course, you are in complete control of your learning.
Ongoing Support
Our expert tutors are always on hand to provide you with the support and guidance that you need to succeed. Upon enrolment, you are also added to our virtual classroom where you can interact with fellow students much like you would in a real classroom.
Start Your Nail Art Course Today & Succeed with Bela Beauty College
At Bela Beauty College, we focus on success and provide you with the knowledge and skills you need for a long-lasting, successful career. Our certificates are valid for use throughout Australia and New Zealand and we can even help you to create an ABN, obtain adequate insurance and build your clientele. Our services run much deeper than traditional nail art design courses.
Taking control of your career is easy with our help. Call or chat online with our advisors for more information or enrol in one of our fantastic courses. Your future begins today and we are excited to be with you on your journey. Read Less
This course includes 50 video tutorials. There are no time limits to complete the course so you can study at your own pace – there are no scary deadlines! The beauty industry is always evolving and changing and so are we! You will have access to all future updates and modifications to the course lessons.
You might be studying online – but you are not studying alone. Our tutors are always available to help you with your course work and provide feedback to make sure your new skills are developing correctly.

We have created a virtual classroom where you can interact with your tutors and other students who are studying your course. You can freely ask questions, join discussions and post photos of your work to network, grow, and keep in touch with the Bela tutors 24/7.
We offer an interest free payment plan for just $25 per week. We also have discounts for upfront payments, special package deals if you want to study more than one course, plus a money back guarantee for extra peace of mind. Contact our team for more information.
All of our courses come with a free kit to make sure you have the highest quality materials to complete your course and can make back the cost of your training before needing to replenish your products. You have peace of mind knowing you can easily follow along with what we are teaching in the tutorials and have your kit delivered directly to your door.
All of our courses come with specific lessons including things such as setting up your salon software, social media accounts and marketing to ensure you not only learn the practical skills of your course but also what is required to successfully grow and run your business.

Certificate Upon Completion
All of our courses come with a certificate upon completion so you can frame and display in your business or attach to your resume.
Study anytime, anywhere, at a pace which can fit in with your schedule. You will be able to complete your whole course from the comfort of your own home at the times which suit you best!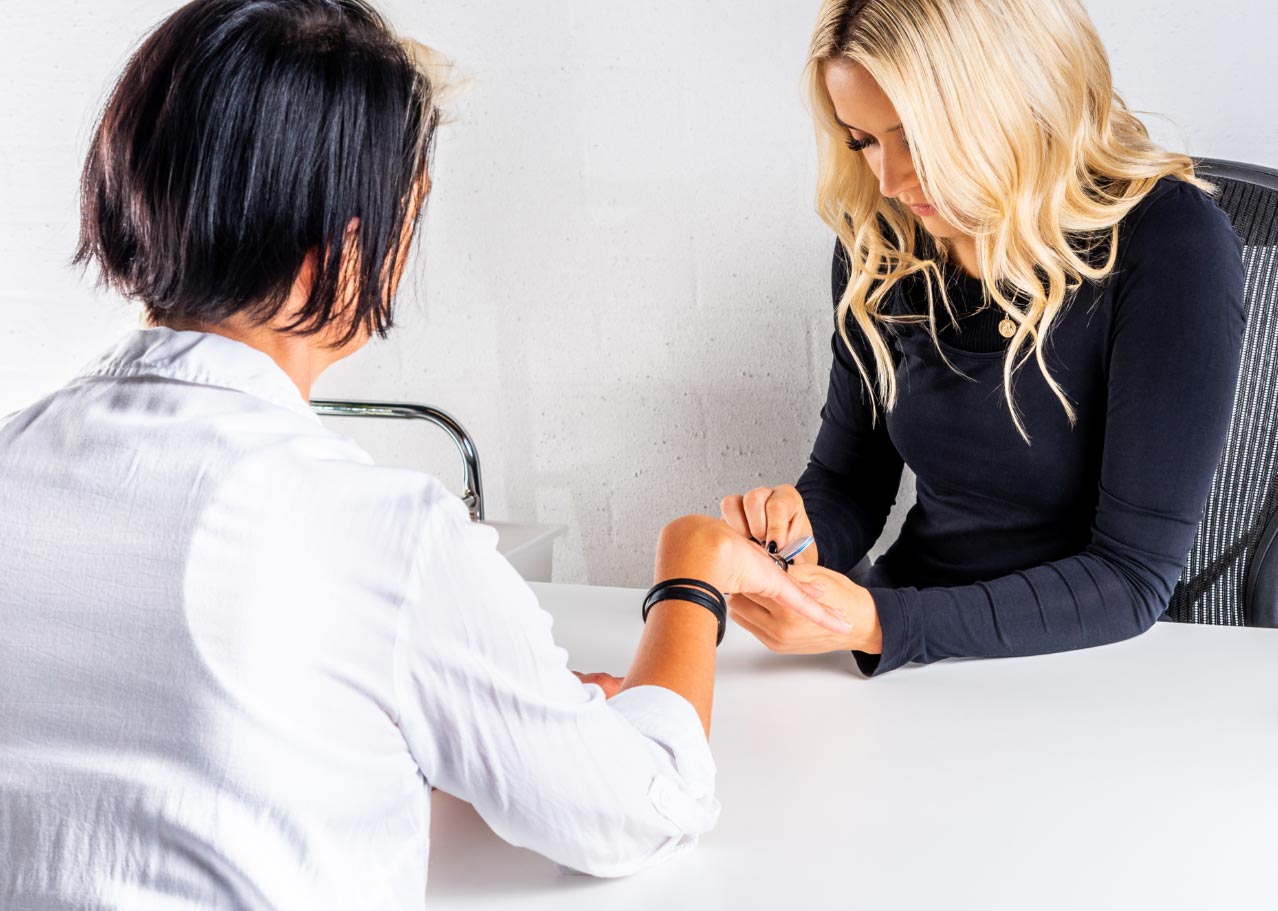 How to study this course
An introduction to manicure and pedicure
Products in your kit
Products for UV gel
Nail anatomy
Sanitation and hygiene
Diseases and disorders
Nail shapes
Consultation and legalities
Nail file grits and holding a nail file
Prepping a new nail file
Prepping the nails
Filing, buffing and nipping
Cuticle treatment and hand massage
Paint and finish off
Full manicure service
Manicure practice
UV gel polish manicure
Prepping the nails
Cutting and filing
Soaking and scrubbing
Foot paddle to remove dry and callus skin
Massage
Clipping, shaping and buffing
Paint and finish off
Full pedicure service
Pedicure practice
Soak off (no electric file)
Removal with electric file
Case studies
How to study this course
Products in your kit
Apply false tips to the nail
Quick dip application
Prepping the nail for acrylic
Making your nail forms
Applying the nail form
Mixing and applying a bead of acrylic
Practicing your acrylic liquid to powder ratio
Priming
Applying acrylic with an extension
Removing the nail forms
Shaping and buffing the acrylic
Paint and finish off
Full acrylic application adding length
Ombre nails
Glitter acrylic
Different acrylic powders (colours/drying time etc)
Chrome nails
Neon nails
Black and nude nail design
Re-booking and client records
Photos and editing
Pricing
Case studies
Free Nails Starter Kit worth over NZD $500 – included in your course
Free Nails Starter Kit worth over £280 – included in your course
Free Nails Starter Kit worth over AUD $500 – included in your course
This kit supports your training and helps you make back well over the cost of your course in nail clients! This kit includes professional grade products, tools and equipment for your assessments and client appointments.
Cool Feet Massage Lotion
Cool Feet Stimulating Scrub
Hand and Nail Treatment Cream
Hand and Body Exfoliating Gel
Tomicca Dipping Powder Starter Kit
Clear Makeup Case
Assorted Acrylic Tips 
Replacement Pads
Nail Drill with Drill Bits
Cuticle Oil
Block Buff 
Edge Cutter
Acrylic Set
Acrylic Cups
Acrylic Brush
Acrylic Files
Nail Clippers
Manicure Bowl
Cuticle Sticks
Cuticle Remover
Primer
Acetone
Alcohol
Nail Glue
Foot File
Shine File
Nail Brush
Nail Wipes
Polish Set
Nail Lamp
Bundle your learning with other courses
(Discounts apply)
Nail Technician
Beauty Professional
Small Business Owner
Salon Owner
Nail Trainer 
Entrepreneur
Start your own Nail Salon
Start your own Nail Salon Learn the skills you need to build your brand and leave your mark in the beauty industry. Our courses will teach you more than just nail skills but also about building your business, growing and retaining clients, being council approved and insured, and a blueprint for a flawless social media profile.
Setting up for success To set you up for success, we also provide you with lessons on how to start your own beauty business, social media marketing, salon software set-up and building a loyal clientele.
Get a free consultation with our partner accounting firm to find out everything you need to know about creating an ABN, starting your business and getting set up with the correct insurance and financial records.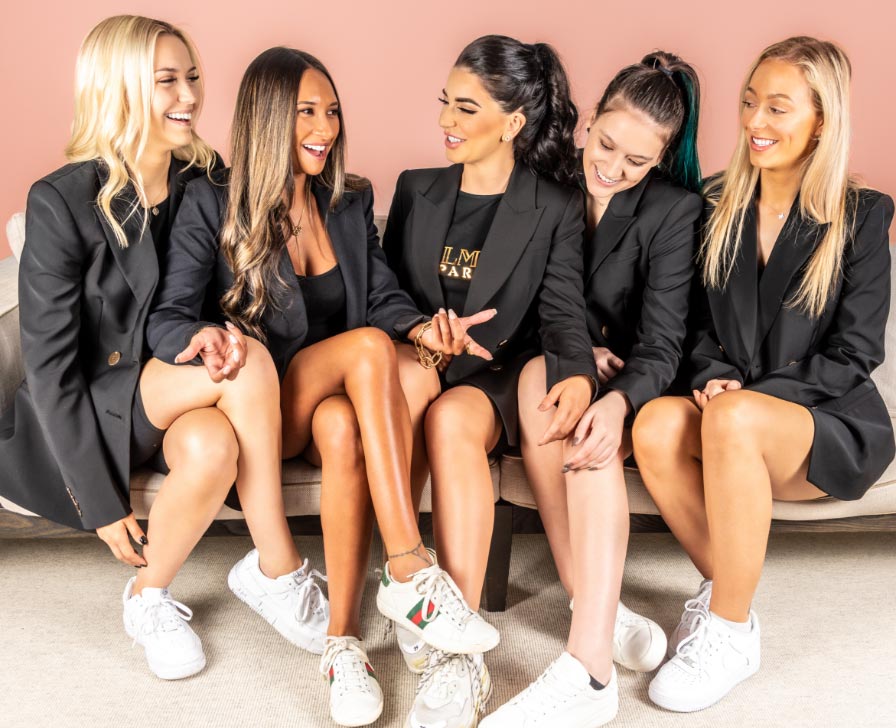 Our trainers are passionate about beauty and can't wait to help you become a confident, skillful beauty therapist.
Creating successful careers
Many of our past students have gone on to become industry leaders and start their own successful careers in the lash industry. Check out our testimonials below to see our showcased students and where they are now!
Do you want to break into the Beauty industry?
Have you been thinking about becoming your own boss and working towards financial freedom?
All the courses at Bela College are designed to help you gain the expertise, knowledge and skills to start your own business and be your own boss.
Creating successful careers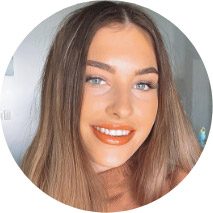 Masarni Beauty and Wellness
Everyone at Bela I have spoken to has made it easy for me to complete what I have needed and support me in growing my business.
I plan to continue to grow my little business and eventually add more services on when I have more time and the kiddies are older.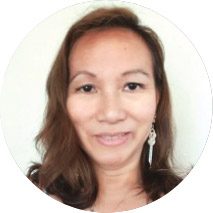 I did my Beauty Therapy certificate over 10 years ago but never used it. Years later I did my eyelash extension course with Jessica from Bela and it inspired me to follow my dreams and start my own business as a lash and brow artist. 
I have completed all of their eyelash courses and brow certificates and now own a busy home salon and sell my own brand of beauty products.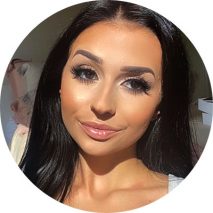 Lash extensions are quite difficult to pick up and learn but the Bela team made it super easy by providing lots of feedback and support. Through the courses I have been able to open my own salon.
I highly recommend the online Bela courses – it is super enjoyable and there is great reward!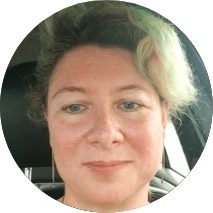 I've been enjoying the Advanced Certificate in Nails. The support has been awesome and it has added to my knowledge and business acumen.
Free course guide. Study the Advanced Certificate in Nails Course for only NZD $25 per week
Free course guide. Study the Nail Art Course for only AUD $25 per week
Free course guide. Study the Advanced Certificate in Nails Course for only £15 per week
By submitting this enquiry I accept the "Privacy Policy" and "Terms of use".