Certificate in Makeup Artistry – Beginner
Our Certificate in Makeup Artistry is packed with everything you need to know to kick-start your career in makeup. No previous experience is needed – You'll learn the fundamentals of keeping a clean and sterile work environment, while mastering the practical skills of the perfect makeup application for any canvas.
It's a hands-on learning experience made up of a mixture of simplified step-by-step video tutorials and comprehensive text-based guides to support and guide you through your training.
This online makeup course comes including our full tutor support service and access to your own VIP student group. We have created a virtual classroom where you can interact with your tutors and other students who are studying your course. You can freely ask questions, join discussions and post photos of your work to network, grow, and keep in touch with the Bela tutors 24/7. Read More
Makeup Starter Kit worth over AUD $450
Makeup Starter Kit worth over NZD $450
Makeup Starter Kit worth over GBP £250
The Best Online Makeup Courses in Australia? Right Here at Bela Beauty College!
Welcome to Bela Beauty College. We are amongst the leading colleges of online makeup courses in the country. If you are looking to start a career as a makeup artist, we have you covered. A successful career is based on your skills, experience, portfolio and networks and our courses to be a makeup artist show you how to build upon all 4 of these elements.
Providing a comprehensive online makeup course with a kit in Australia, you are able to learn technical skills, follow our tutorials using the same equipment and start building a clientele without having to worry about the cost of your products and tools. We believe this is an essential factor of success and helps you to hit the ground running upon graduation.
Teaching you fundamental skills as well as ensuring you are prepared for your career as a makeup artist is very important to us. In our online professional makeup courses, we ensure that you understand the business smarts that come alongside a self-employed career including how to provide safe services and how to create a name for yourself in the industry.
Why a Career as a Makeup Artist is a Fantastic Choice
For many people, a career in makeup brings a great deal of enjoyment and satisfaction. The potential for a long-lasting, successful career is great and the opportunities that come alongside are second to none. Benefits of choosing to seek our professional makeup training courses and embark on this career path include:
Flexible Income
Having the freedom to choose your own work schedule is just a dream for most but with a career as a makeup artist, this is the norm. When you set up your own business, you can decide which days and what hours to work, how much to charge and what style you want to specialise in. This flexibility is a huge benefit and creates endless opportunities to earn some big money.
Showcase Your Creativity
If you are a creative person and enjoy showcasing your artistic side then a career as a makeup artist is for you. Your model is the canvas and there is no limit as to the picture you can create. Embark on the path that you enjoy most whether that be in the fashion industry, bridal industry, film industry or other.
Always in Demand
A fantastic benefit is that makeup is always in high demand so your services will always be required. Everywhere you look there are sectors that require makeup, especially in the fashion and bridal industries. Take advantage by choosing a fashion or bridal makeup artist course and hit the ground running.
Continuous Development
The beauty makeup industry is one that is continuously changing and evolving so there are endless opportunities to learn new skills and develop your existing ones. Eevery day will look different and if you find yourself getting bored, simply seek out makeup and beauty courses and restart your career.
Enhance Someone's Beauty
As a makeup artist, you have the power to make someone smile and feel genuinely beautiful. Seeing their face light up in the mirror once you have finished is something that will never get old. The confidence that your makeup provides will radiate through them all day and that's something to be celebrated.
What Makes Our Makeup Courses Different?
At Bela Beauty College, we are proud to stand out from the crowd and offer makeup classes that are accessible and affordable for all. We understand that not everyone has the time to dedicate to a full-time course or the money to pay upfront which is why our short online beauty courses are flexible and our payment plans are varied.
With 24/7 access to your makeup artist course online, you are able to complete your learning at a time and pace that suits you without sacrificing any existing commitments. There are no deadlines to adhere to, eliminating a lot of pressure that can come with assessments. We also allow all future updates to be accessed so you can refresh your knowledge as course updates are made.
Our flexible payment options are guaranteed to suit everyone. With an interest-free payment plan from as little as $25 a week with nothing to pay upfront, there is every reason to enrol. We even offer discounts for enrolling in multiple courses; meaning that the more you learn, the more you save.
We understand that online makeup classes can feel isolating so induct you into our virtual classroom upon enrolment. This gives you continuous access to our fantastic tutors as well as your fellow students and gives you the opportunity to ask questions, participate in discussions and more. When you choose Bela Beauty College you get much more than a beauty makeup course, you join a lifelong community of like-minded individuals.
Teaching You Fundamental Skills Whilst Preparing You for Your Makeup Artistry Career
We believe that the key to success is ensuring that you are prepared for life as a makeup artist. To do so, we teach you the essential methods and technical skills that you will use every day as well as assisting you to create your brand, advertise yourself, build a clientele, have a presence on social media and more. Of all makeup courses online, few are as comprehensive as ours at Bela Beauty College.
The starter kit that is provided upon enrolment includes over $500 worth of products, tools and accessories. This kit gives you everything that you need to complete your makeup course in Australia and service your first clients. We understand the importance of starting your career in the best way possible so do what we can to assist with just that.
Your Career Starts Here with Professional Makeup Training Courses Online
There has never been a better time to take control of your future and enrol in a makeup artist course online in Australia. Browse our beauty, nail courses and eyelash extension courses online or contact us to speak with our friendly consultants and discover how Bela Beauty College is right for you. We look forward to accompanying you on your journey. Read Less
This course includes 35 video tutorials. There are no time limits to complete the course so you can study at your own pace – there are no scary deadlines! The beauty industry is always evolving and changing and so are we! You will have access to all future updates and modifications to the course lessons.
You might be studying online – but you are not studying alone. Our tutors are always available to help you with your course work and provide feedback to make sure your new skills are developing correctly.

We have created a virtual classroom where you can interact with your tutors and other students who are studying your course. You can freely ask questions, join discussions and post photos of your work to network, grow, and keep in touch with the Bela tutors 24/7.
We offer an interest free payment plan for just $25 per week. We also have discounts for upfront payments, special package deals if you want to study more than one course, plus a money back guarantee for extra peace of mind. Contact our team for more information.
All of our courses come with a free kit to make sure you have the highest quality materials to complete your course and can make back the cost of your training before needing to replenish your products. You have peace of mind knowing you can easily follow along with what we are teaching in the tutorials and have your kit delivered directly to your door.
All of our courses come with specific lessons including things such as setting up your salon software, social media accounts and marketing to ensure you not only learn the practical skills of your course but also what is required to successfully grow and run your business.

Certificate Upon Completion
All of our courses come with a certificate upon completion so you can frame and display in your business or attach to your resume.
Study anytime, anywhere, at a pace which can fit in with your schedule. You will be able to complete your whole course from the comfort of your own home at the times which suit you best!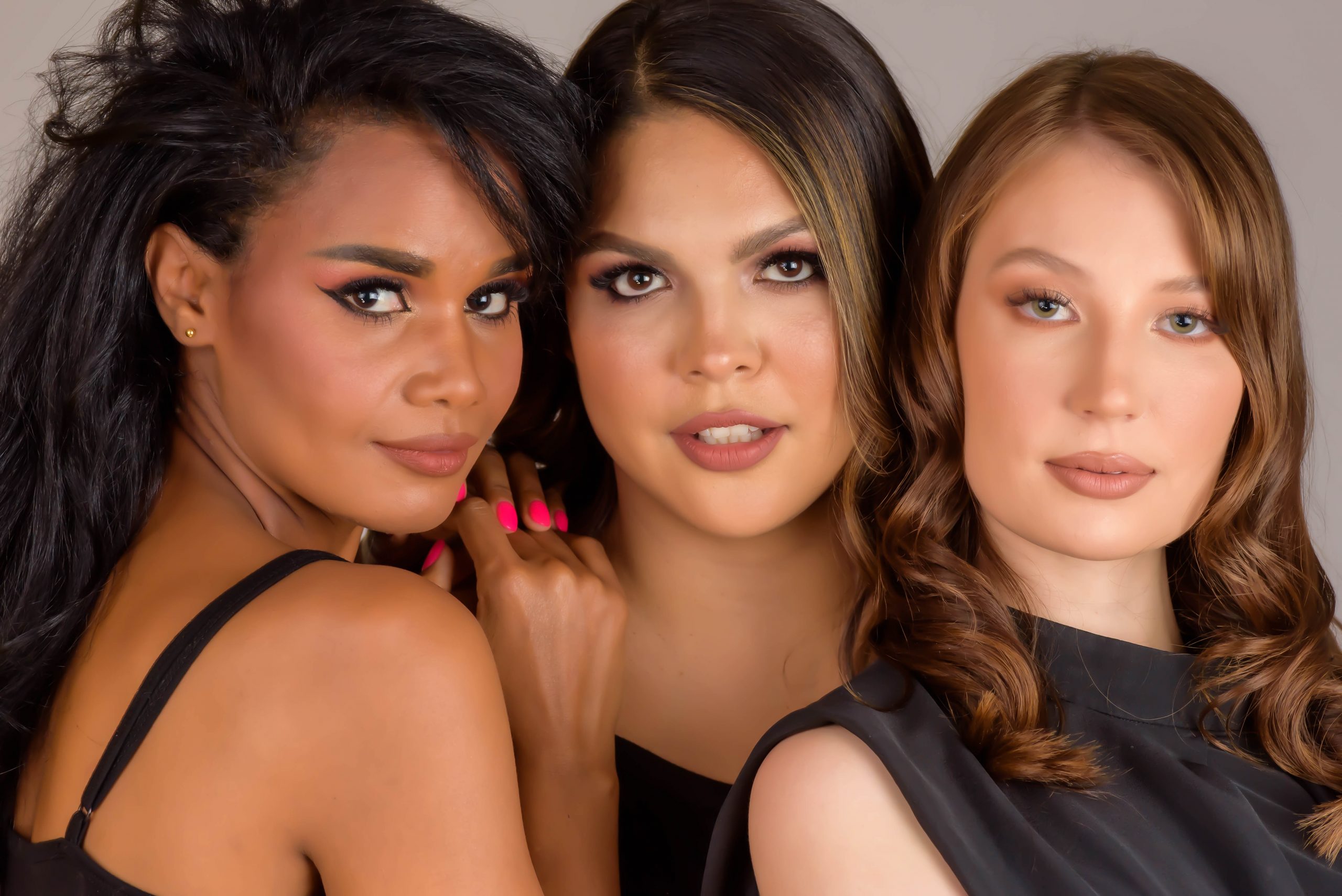 How to study this course
History of makeup
Face and eye shapes
Skin Types
Sanitation and Hygiene
Sanitising tools in-between clients
Planning a makeup
Clean and prep the skin
Foundation
Eyes and brows
Contouring
Blush
Lips
Daytime makeup
Makeup for mature skin
Dramatic Eyes
Crease Cut makeup
Special effects
Photos and Editing
Rebooking and Client Records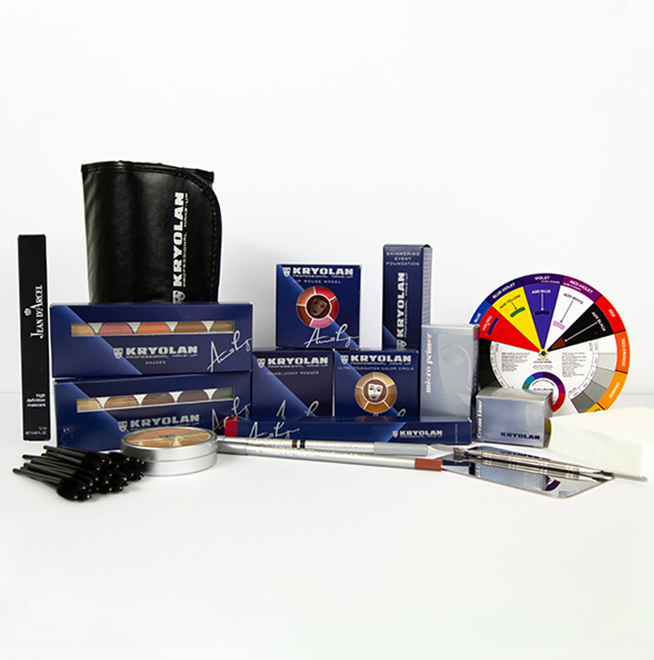 Free Makeup Starter Kit worth over AUD $450 – included in your course
Free Makeup Starter Kit worth over NZD $450 – included in your course
Free Makeup Starter Kit worth over GBP £250 – included in your course
This kit supports your training and helps you make back well over the cost of your course in lash clients! It includes professional grade products, tools and equipment for your assessments and client appointments.
32 pc Training Brush Kit
Ultra Foundation 6 Color Wheel
Aessa Mixing Pallet & Spatula
Shimmer Event Foundation
Macro Primer
Translucent Powder
HD Cream Liner
Aessa Non-Latex Sponge (16pcs)
Concealer Wheel
Melbourne Shades Pallet
Adelaide Shades Pallet
High Definition Mascara
Disposable Mascara Applicators (25pcs)
Contour Pencil Combo
Contour Pencil Nat/Brown
Faceliner No 33. Bright Red
Lip & Rouge 6 Color Wheel
Actor Bag Large Clear
Colour Wheel (Pocket size)
Bundle your learning with other courses
(Discounts apply)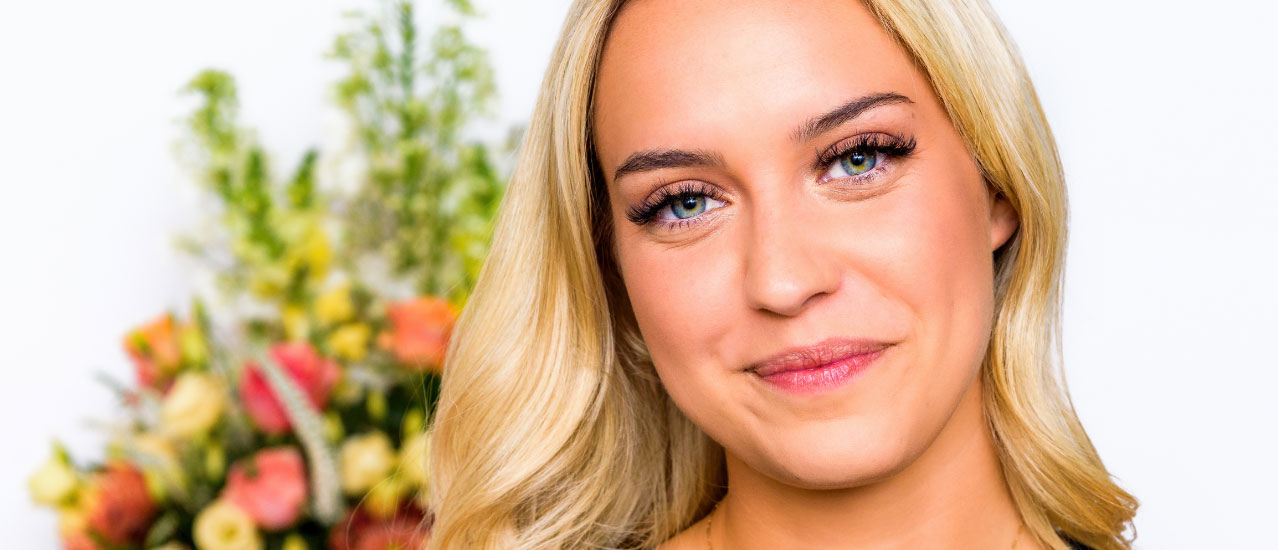 Freelance Makeup Artist
Small Business Owner
Wedding Makeup
Special Effects Makeup Artist
Retail Makeup
Film, TV and Stage Makeup
Prosthetic Artist
Editorial Makeup Artist
Face/Body Painter
Wedding Makeup
Start your own Makeup Business
Learn the skills you need to
build your brand and leave your
mark in the makeup world. Our
courses will teach you more
than just the physical skill of
makeup artistry – but also
about building your business,
growing and retaining clients,
being council approved and
insured, and a blueprint for a
flawless social media profile.
We have an extensive list of
students who have become
our biggest success stories
and have implemented what
we teach to start their
business, grow their social
media and build a successful
business as a makeup artist.
Get a free consultation with our partner accounting firm to find out everything you need to know about creating an ABN, starting your business and getting set up with the correct  insurance and financial records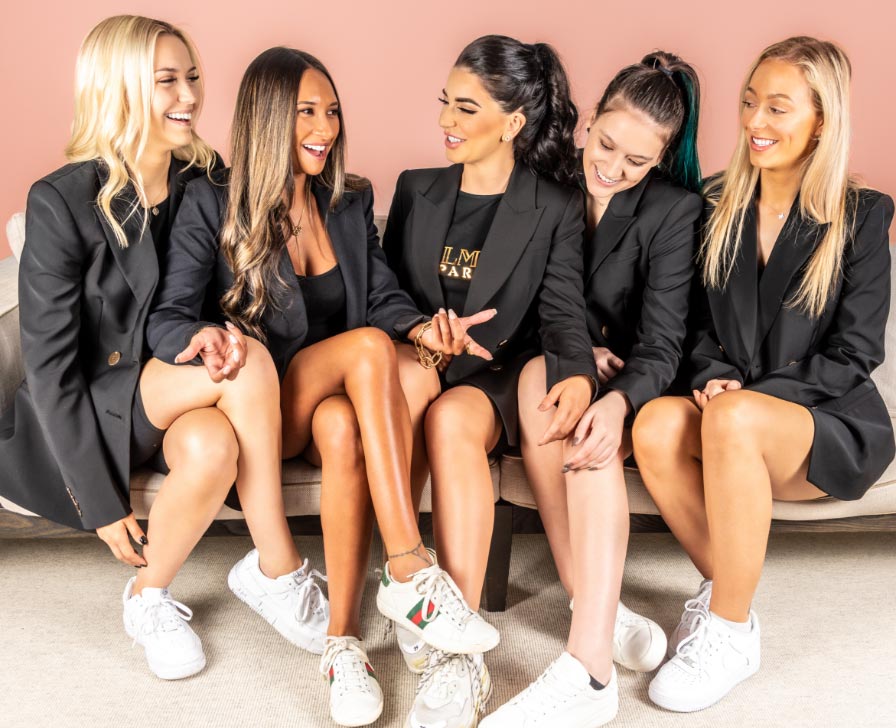 Our trainers are passionate about beauty and can't wait to help you become a confident, skillful beauty therapist.
Creating successful careers
Many of our past students have gone on to become industry leaders and start their own successful careers in the makeup industry.
Check out our testimonials below to see our showcased students and where they are now!
Do you want to break into the makeup industry?
Have you been thinking about becoming your own boss
and working towards financial freedom?
All the courses at Bela College are designed to help you gain the expertise, knowledge and skills to start your own business and be your own boss.
Creating successful careers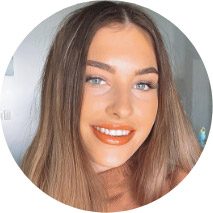 Masarni Beauty and Wellness
Everyone at Bela I have spoken to has made it easy for me to complete what I have needed and support me in growing my business.
I plan to continue to grow my little business and eventually add more services on when I have more time and the kiddies are older.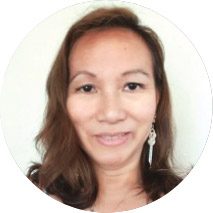 I did my Beauty Therapy certificate over 10 years ago but never used it. Years later I did my eyelash extension course with Jessica from Bela and it inspired me to follow my dreams and start my own business as a lash and brow artist. 
I have completed all of their eyelash courses and brow certificates and now own a busy home salon and sell my own brand of beauty products.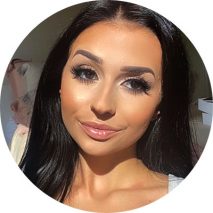 Lash extensions are quite difficult to pick up and learn but the Bela team made it super easy by providing lots of feedback and support. Through the courses I have been able to open my own salon.
I highly recommend the online Bela courses – it is super enjoyable and there is great reward!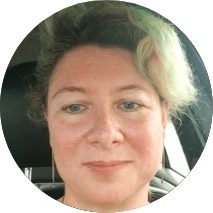 I've been enjoying the Advanced Certificate in Nails. The support has been awesome and it has added to my knowledge and business acumen.
Free course guide. Study the Makeup Artistry Course for only AUD $25 per week
Free course guide. Study the Makeup Artistry Course for only NZD $25 per week
Free course guide. Study the Makeup Artistry Course for only GBP £15 per week