Want to start your own beauty business?
We'll show you how
We've helped thousands of people achieve financial freedom and a lifestyle they only dreamed of. Start your own beauty business and personal growth journey today.
Start your beauty career today
Book a call with someone from our team to start your journey in the beauty industry.
Chat to one of our careers consultant to discuss the goals you are hoping to achieve from our courses.
Run through a quick 5 minute payment plan and start studying towards your dream career on the same day.
Study a short beauty course online and join a profession you'll love
Beauty skills | Business skills | Confidence
Whether you're looking for a new career in the beauty industry, want to start your own business from home, or grow your existing practice, we've got the perfect online beauty course for you.
Our accredited, affordable and flexible online beauty courses offer a proven pathway towards a beauty career that will work for you, your family and your future. We'll help you gain the confidence and skills to achieve financial freedom and a satisfying career — trust us, you'll never look back.
Beauty Courses Online
Do you love all things beauty? Perhaps you are about to embark on a career for the first time, or you might be looking to change your career to do something you love. Whoever you are, we have
beauty courses online
that are suitable for beginners and those looking to enhance their skills. The beauty of studying online is that you can work your learning around your schedule and study when it suits you. It is the perfect option for those who have a job, children or other commitments that they need to work their course around. It can open up a whole new world and career to you. So, whether you want to learn first thing in the morning, in the evening when the children are in bed or during the middle of the day, our lessons are always available to you. Best of all, our
online beauty courses
are accredited in Australia and New Zealand, so you can work your business where you live and build up a successful clientele.
Become a Nail Technician
Many people long to have beautiful nails. It makes hands look more elegant, and it can give us a massive confidence boost. With our
online beauty college
, you can access the
nail course
become an accredited nail technician and achieve this for others. Having your nails professionally done is a real treat for some, and many people make having their nails done a part of their life. With professional training from Bela Beauty College, you can look forward to repeat clients who return to you time and time again to achieve beautiful results for their nails. Whether you have always loved being creative or you have a flair for
nail art
, our
accredited beauty courses online
can teach you all you need to know. You can learn about how to create the perfect manicure, along with how you can
create gel nail extensions
,
acrylic nails courses
and shellac.
Give Others those Bambi Eyes
Many clients don't want the hassle of wearing mascara and false lashes every day to achieve the lash effects they want for their eyes. Instead, they are looking to beauty technicians to create stunning lashes for them that make their eyes stand out. As it is often said, eyes are the window to the soul, and with beautiful lashes, you can give your clients that confidence they deserve. With our different
cosmetic beauty courses
, including the
eyelash extension courses
, we can teach you everything from our beginner courses to our more advanced Mega Volume, Russian Volume, and Lash Lift and Tint. You can create different lash effects for your clients, and our training is completed through step-by-step video tutorials that give you the best knowledge and allow you to practice and perfect your technique.
Frame the Face with Well-Crafted Eyebrows
Along with offering your clients stunning eyelashes, you may also want to take one of our
online beauty therapy courses
in eyebrows, which can be completed online from wherever suits you. Even if you have never offered eyebrow services before, our training will give you the confidence and skills to deliver them to your clients. You can complete our Brow Masterclass and Brow Lamination Certificate course and demonstrate your commitment to learning and improvement to your clients.
Complete Our Beauty Therapy Courses Online & Give Your Clients that Golden Glow
Many of us would love to achieve that golden glow without the harmful effects of the sun. Fortunately, with advances in spray tanning, it is now easier than ever to safely create amazing looks that are natural and beautiful. At Bela Beauty College, you can take our Spray Tanning Certificate course to give your clients the results they are looking for.
Why Study Hair & Beauty Courses with Bela Beauty College?
With an exciting range of
online beauty therapy courses in Australia
, Bela Beauty College offers you a great way to kickstart your new career and give yourself financial freedom. As our courses start from just $25 a week, you can get outstanding training for affordable prices. You can study with us for $0 upfront, and we also offer interest-free payments for your convenience. Along with this, you will get lifetime access, so if you feel you ever need to brush up on your skills, our training videos are there and waiting for you. We know that many of our students run busy lives, but when you start a course with Bela Beauty College, you don't have any deadlines, so you can complete all work without pressure and within your timeline. We also give you everything you need to get started. Our courses come with a free kit that has professional-grade products, tools and equipment. You will be able to practise your newfound techniques on your clients and have everything ready for your assessments. With access support for whatever time of day you choose to study, you can be confident that you will get the most from your time at Bela Beauty College. You can also join our VIP online community and connect with like-minded individuals who are in a similar situation to you.
Get Started with an Accredited Beauty Course Online Today
If you have always longed to get into a career in beauty, our
accredited online beauty courses
are a great way to give you the skills, knowledge and confidence to work in the industry. You can view our range of
intensive beauty therapy courses
today and begin your new career. It only takes about 5 minutes to set up your payment plan, and you can be on your way to starting your dream course. We are here if you have any questions or would like to chat through your options. You can book a call with one of our friendly team, or we have our chat function where you can take with a careers' consultant. Are you ready to have the career you have always wanted? Sign up for your dream course at Bela Beauty College today and get started. What are you waiting for?
Read Less
Free kit with all beauty courses
The bonus kit comes free with your course and includes professional grade products, tools and equipment for your assessments and client appointments.
We offer private and small group training sessions from our specialised training facility in South Yarra. Courses run for one-and-a-half days and include lifetime access to training videos.
Be more boss. Learn marketing, accounting and business
To build a thriving beauty business you need business smarts. All our online beauty courses cover business skills like branding, social media advertising, finding clients, arranging insurance and more.
Helping you chase your dreams. Read my story and find inspo
I know what it feels like to want more. I dreamt big, found my tribe, studied hard and didn't give up.
Frequently asked questions
Past students – Industry leaders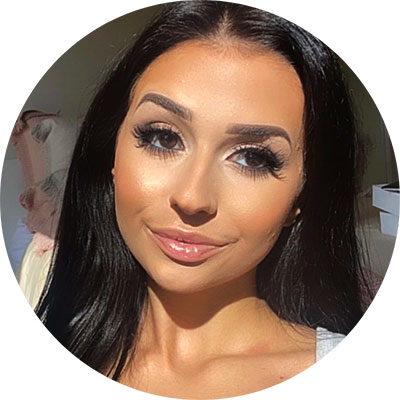 I completed my certification through Bela Beauty and completed the courses Classic, Volume and Mega Volume eyelash extensions. I personally really really enjoyed their courses. The courses were super detailed and very comprehensive.
Lash extensions are quite difficult to pick up and learn but the Bela team made it super easy by providing lots of feedback and support. Through the courses I have been able to open my own salon. I highly recommend the online Bela courses – it is super enjoyable and there is great reward!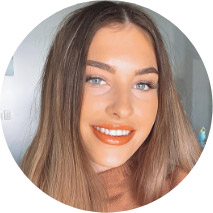 Masarni Beauty and Wellness
Everyone at Bela I have spoken to has made it easy for me to complete what I have needed and support me in growing my business.
I plan to continue to grow my little business and eventually add more services on when I have more time and the kiddies are older.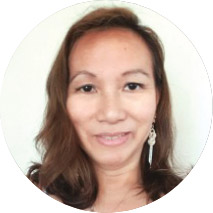 I did my Beauty Therapy certificate over 10 years ago but never used it. Years later I did my eyelash extension course with Jessica from Bela and it inspired me to follow my dreams and start my own business as a lash and brow artist. 
I have completed all of their eyelash courses and brow certificates and now own a busy home salon and sell my own brand of beauty products.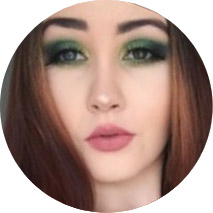 This course has gave me the opportunity to open up more doors to succeed in the future with something I enjoy doing. 
"If your dreams don't scare you, they are too small." Doing something I love has motivated me to start my own business especially with having my own family, I can do things at my own pace and be my own boss.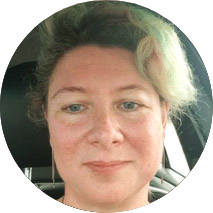 I've been enjoying the Advanced Certificate in Nails. The support has been awesome and it has added to my knowledge and business acumen.
Talk to us about your beauty career






Bela Beauty College is accredited under the International Approval and Registration Centre