Wondering how to start your own beauty business?
Jess's journey just might be the inspo you need
I started Bela Beauty College to empower people to change their lives.
Whether you're looking for a new career in the beauty industry, want to start your own business from home, or grow your existing salon, I can help.
How I started my beauty business
In 2008, I was a tired and unmotivated hairdresser. My mum encouraged me to start an eyelash business together.
I educated myself by attending training sessions, listening to podcasts, and reading everything I could about lashes, branding, social media, and online marketing. 
I set up my small lash business at home and increased the clientele coming in, but I wanted more.
I joined lots of online communities and learned so much. I connected with a marketing professional and web developer and business started booming. 
I needed staff (eeek!) to expand my business and I needed to ensure they were well trained to keep my loyal customers happy.
I put together a "Lash Bible" that contained everything I had learnt from experience, different trainers and various platforms. 
I started training friends to work in my salon and loved watching them grow and gain confidence in their new careers. I finessed and perfected my training content and all my techniques. I was ready to launch my training to the public to help more and more people to change their lives.
Launching my training courses
Buff and Co Lash Professionals was my first
beauty course online
. Many students enrolled and began their journey of learning how to become successful lash artists. Over time, we expanded our courses in other areas of beauty and Bela Beauty College was born.
If I can do it, you can too
I'm thrilled that Bela Beauty College will help people who dream of starting their careers and launching a business in the beauty industry. I hope my story inspires you to chase your dream — you got this!
Bela Beauty College Founder
I established Bela Beauty College to give people the confidence to chase their dreams, achieve financial freedom and live their best lives.
Learn beauty skills, business skills and join our super supportive community —we're already cheering you on!
We've grown into a multi-million dollar business with specialist trainers in all areas of beauty, helping thousands of people build successful beauty careers.
We're so proud to help people transform their lives. For us, there's nothing more amazing than supporting and guiding people to change professions, build new skills, and grow successful, thriving businesses. We believe everyone can achieve their dream lifestyle and we're here to help you make it happen.
About our career consultants
Our career consultants are industry leading experts and your own personal cheer squad rolled into one. They will support and guide you with their caring, practical advice as you reach for your goals.
We understand how challenging (ok, terrifying!) it can be to make huge changes in your life. Returning to study after a big break, juggling family commitments and starting a business can be stressful – but we'll be there for you every step of the way.
We've grown into a multi-million dollar business with specialist trainers in all areas of beauty, helping thousands of people build successful beauty careers.
Join our beauty business community
From the moment you enrol, you'll become a part of our community of lash artists and beauty professionals. As a member of our student group you can network, ask advice and receive support from fellow students, graduates and teachers.
Support for you and your business
Lifetime access to course material
20% off for all lash products from our shop
24/7 support
Bonus course content
Free Ebooks from guest speakers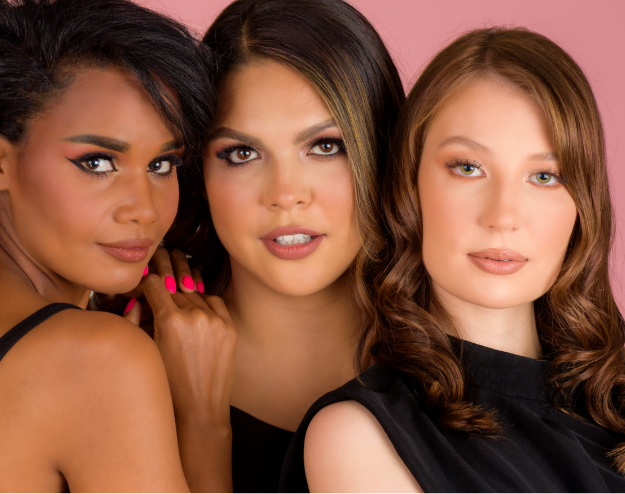 Past students – Industry leaders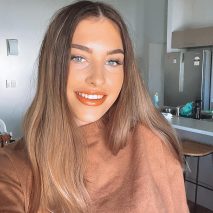 Masarni Beauty and Wellness
Everyone at Bela I have spoken to has made it easy for me to complete what I have needed and support me in growing my business.
I plan to continue to grow my little business and eventually add more services on when I have more time and the kiddies are older.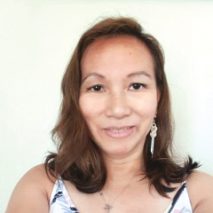 I did my Beauty Therapy certificate over 10 years ago but never used it. Years later I did my eyelash extension course with Jessica from Bela and it inspired me to follow my dreams and start my own business as a lash and brow artist. 
I have completed all of their eyelash courses and brow certificates and now own a busy home salon and sell my own brand of beauty products.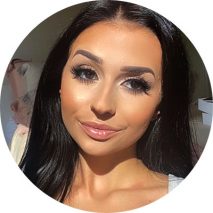 Lash extensions are quite difficult to pick up and learn but the Bela team made it super easy by providing lots of feedback and support. Through the courses I have been able to open my own salon.
I highly recommend the online Bela courses – it is super enjoyable and there is great reward!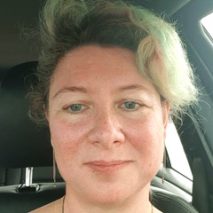 I've been enjoying the Advanced Certificate in Nails. The support has been awesome and it has added to my knowledge and business acumen.
Start your journey towards a successful career and business in the beauty industry